4 Lines InfoTech is a Delhi based IT company, a name to be reckoned with in the space of of information technology. 4 Lines Infotech is at the fore of innovation and cutting edge technologies and plays a pivotal role in org growth stories.

For over 15 years, 4 Lines Infotech have been delivering stunning websites that create more business for our clients. We've refined the whole experience from the initial meeting to the long term support. Our huge portfolio many testimonials and multiple design awards speak for themselves.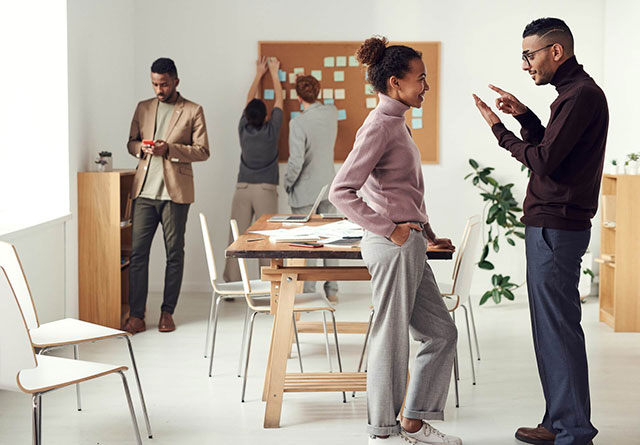 4 Lines Infotech is a professional web services company from New Delhi, India. We design and build websites, provide internet marketing solutions and help businesses create their brand.
5+ Year Industry Experience
4 Lines Infotech is a New Delhi based IT company that has enjoyed the preference of many since its inception. We became one of the leading website development companies in New Delhi solely through the deliverance of uncompromising quality. We offer reliable, result-oriented web and software solution for your business that promises faster return in ROI through dedicated application of social marketing strategies.
Our Vision
Our Vision is to be a top Web Design company in the IT sector and progress in our current position in the market. Our Vision and Mission are both encouraging our team to accomplish the goal. We recognize the clients' requirements, analyze them, and provide the best solutions. We satisfy our clients by our services and implements it with more capable software solution approaches.
Why Us ?
Our core service is creating engaging websites that offer a great return-on-investment. To do this we've created a Fluid approach, adapting our services to our individual clients. We don't limit our clients to a set number of designs