What Is Custom Software Development ?
Custom software development is the process of designing, implementing, testing, deploying software that is custom built to fit your organization's requirements rather than purchased off-the-shelf software. Software outsourcing is a great tool for businesses to develop their custom software. Outsourcing enables businesses to hire developers who are experts in developing custom software and this greatly boosts their productivity.
Custom
Software
Development
We create software with long-term business value – tailored uniquely to your business processes and adjustable to future needs.
Our Custom
Software Solutions
We can help you create new custom software solutions, improve existing solutions, modernize legacy systems, and integrate new systems with existing ones.
We are working with small businesses to large corporations providing custom software development services in all business areas.
Today AI should be part of a business's digital transformation strategy. If you're looking to add AI capabilities to your business but don't know where to start, we can help. 4 Lines Infotech will work with you to develop a tailored AI strategy and implementation plan that meets your specific needs and goals.
Our user experience (UX) and design specialists have a keen eye for end users' needs. We value software that not only works properly but has exquisite design and is easy to use. Our UI/UX Design department consists of graphic design experts, and our programmers and testers are also trained in design.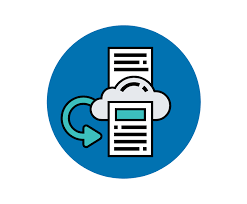 We have in-depth knowledge of building simple and complex databases, ranging from setting up new databases to upgrading existing platforms.
Want to find out the greatest solution for your business based on high-volume data processing? We help you drive business decisions by analyzing behaviors and measurements through data mining.
In a fast-moving world, IoT is increasing in popularity. Real-time monitoring, automated communication can speed up your business in an amazing way. Let us help you save time, costs, and human resources in running a business.
Want To Get Updated About Our Daily News Updates ?
Give Us Your Email and get a daily updates about our offers and services. Stay Tuned With Us!!